This strand of the Science Hub Projects main goal is to get people excited about science. The show is extremely visual and interactive and brings the "wow" factor to science for the audience. While it might look like magic, it really is Science so you also learn quite a lot from the show!
The Science Magic Show is designed to get children of all ages excited about Science. The show is aimed primarily at younger classes, particularly Junior Infants to Second Class who are too young to take part in our child led activities (see Science Hub Schools Programme).
While the show is presented like a magic show, the children really do get to learn quite a bit of Science. Questions are posed throughout to get the audience thinking about what is going on and it is amazing to see some of the suggestions that younger children come up with!
The show itself is made up of 2 sections. Section 1 looks at fire and explosions while section 2 examines a variety of very visual chemical reactions from colour changes to giant foam volcanoes!The show is mobile so it can be performed at virtually any location* and is also suitable for community events and festivals. Whether you are 5 or 50 we promise that you will come away amazed!
*Please contact us to see if we are able to bring the show to your location.
1,120
Approximately 1,120 people attended shows during 2016 both at schools and other public events.
250
The show was performed for more than 250 people in Limerick City Centre as part of the Limerick 2020 European Capital of Culture bid.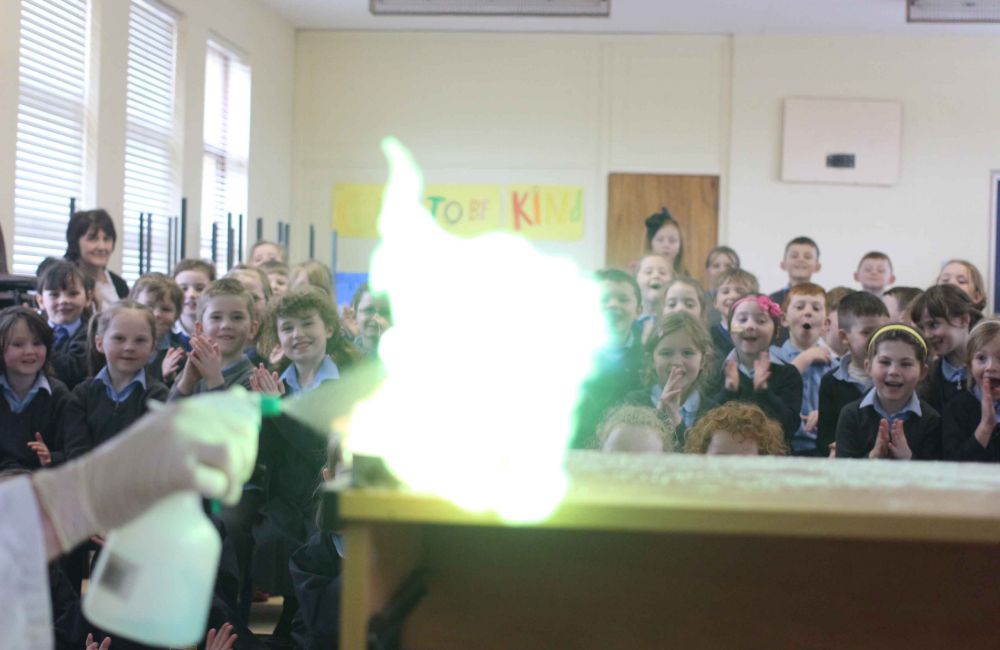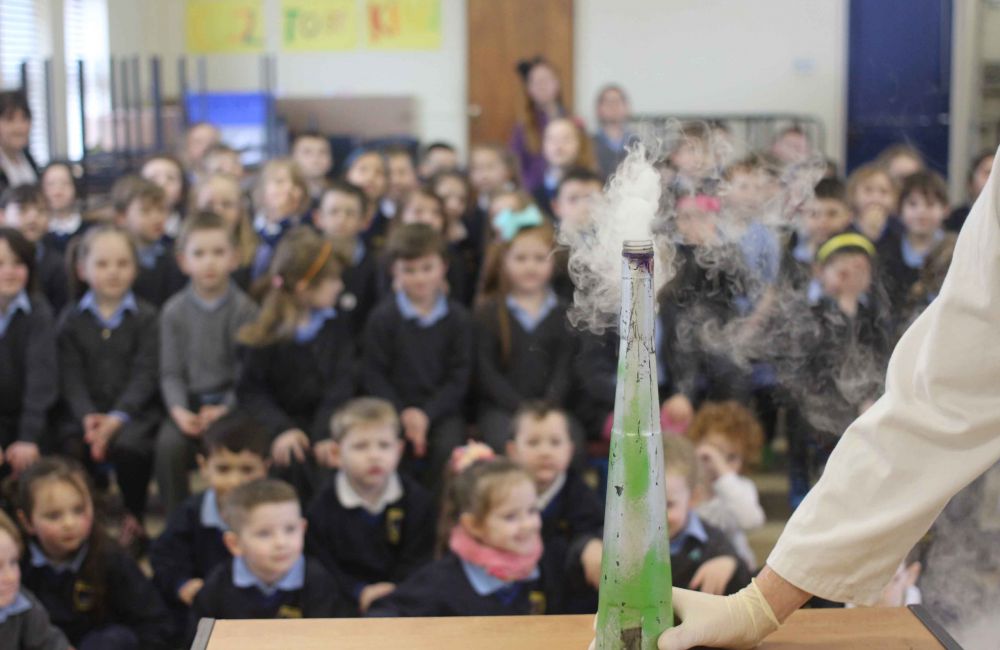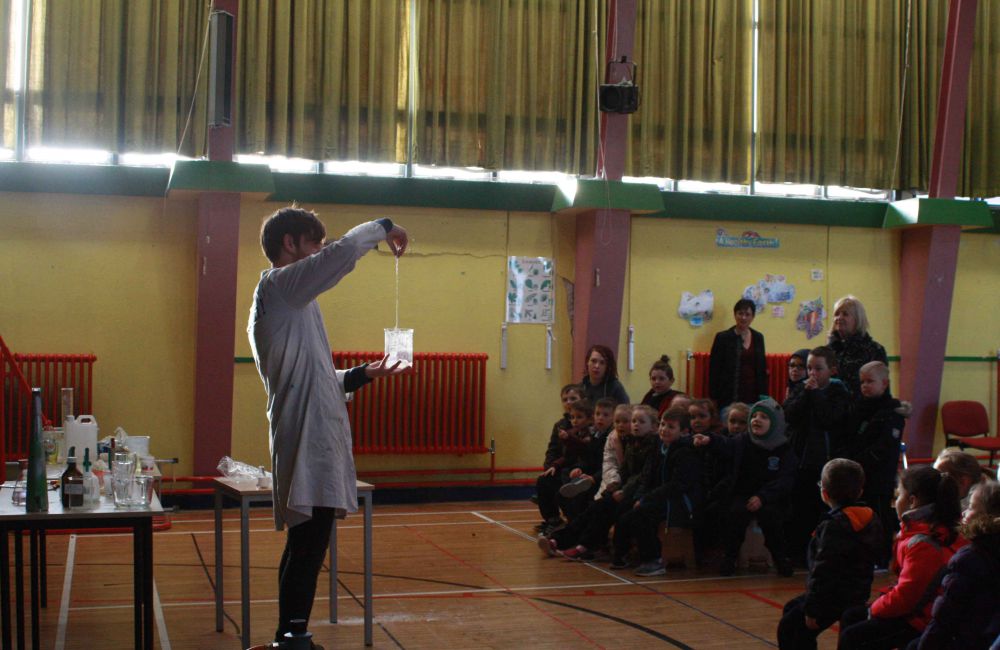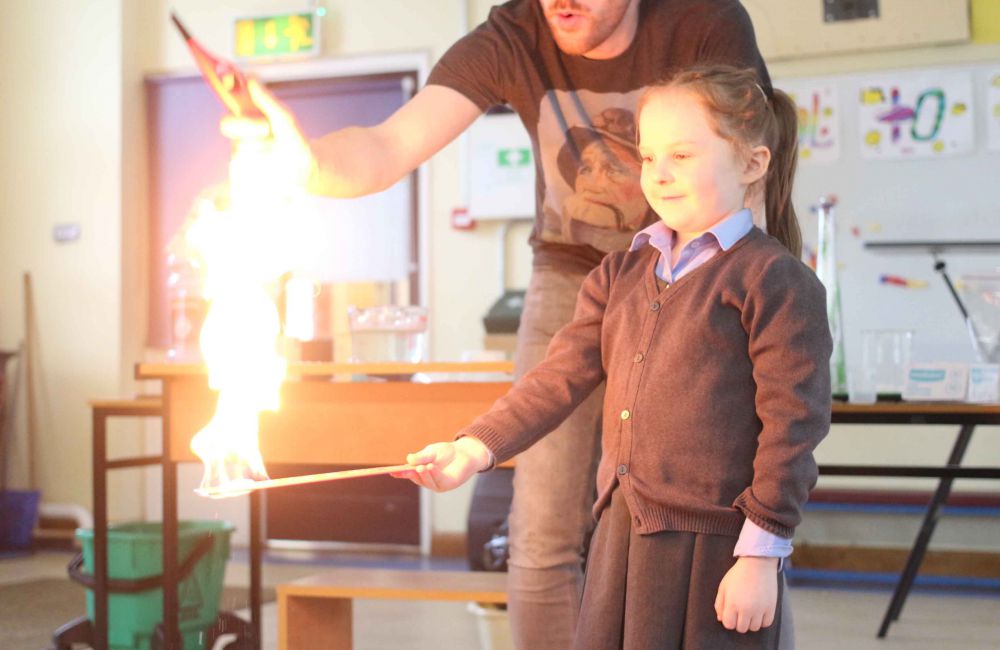 "The show really blew us away! It was all the children could talk about for the rest of the day." – School Principal, County Limerick.