John Butler, a Transition Year student from Ardscoil Rís and former Hub attendee, has written about his time doing Work Experience back at the place he used to go as a youngster. Here's his story about what it's been like as a facilitator compared to a pupil! 
"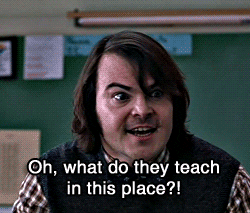 So, I have been going to the hub for many years, since I was a young child about 7 playing outside. I have done every club in the hub that has ever been offered to me, from art hub to the St. Patricks parade and from one or two classes of kick boxing to learning piano and singing in music hub. I've never really gone anywhere else for clubs; it was always The Hub. The Hub to me is like a second home and the people are a second family to me, I know I can always count on them if I need to talk to anyone or need help.
So now I'm in TY and I needed somewhere do to my work experience and where's a better place than the hub. I've always wanted to see what it was like to be one of the adults in charge, so that what I did I went down and asked Jennifer if I could have two weeks of work experience in the hub and with no hesitation I got it. So, for two weeks I would finally be working at The Hub. Well, to be honest it was hard to believe it was work, because everything was so much fun to do it didn't feel like a job.
I helped with all the different clubs like the Art Hub and Music Hub, which was such a fun time for me because they were always my favourite. The volunteers I was there with were all so nice, The Hub always had the best people. It was so great just seeing how everything is done and being able to help. I hope that in the future I could go back and volunteer there. My time at the hub was undoubtedly one of the best experiences I have ever done so far in my life! "